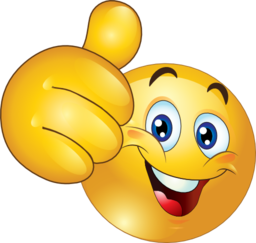 160'379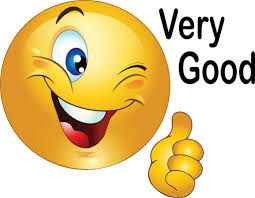 visites / visits / Besuche
MERCI / THANK YOU / DANKE
update : 01/07/2022
FR – DERNIERES NEWS & DERNIERS DEVELOPPEMENTS DU SITE

Gros travail de saisie puisque 700+ dates ont été introduites sur 2022.
NEW : rubrique "calendrier" : afin d'en faciliter encore la lecture, nous avons modernisé le layout en séparant clairement chaque event.
Pour rappel, notre objectif est totalement focalisé sur les trackdays organisés pour les pilotes/propriétaires de GT qui souhaitent aller tourner sur les grands circuits asphalte européens. Aussi, nous ne cherchons pas la quantité mais la qualité. La qualité des trackdays référencés provient du fait que nous connaissons la très grande majorité des organisateurs cités sur notre site.
Nous avons largement dépassé le cap des 150'000 visites ! MERCI pour votre intérêt et confiance.
De l'idée originale à sa création, trackdays.events a toujours eu pour ambition d'être une passerelle de liaison internationale entre les gens, du Nord au Sud, de l'Est à l'Ouest. Qu'en est-il réellement aujourd'hui ? L'analyse des statistiques des visites (cf tableau ci-dessus) prouve que l'objectif est pleinement atteint. Nous sommes très heureux d'être suivis par des passionnés répartis dans le monde entier.
Enfin, il nous est tout simplement impossible de nous taire devant l'abominable agression de l'Ukraine, d'où notre prise de position dans NEWS. Comme le montre notre tableau, nous comptons de nombreux visiteurs et amis pilotes russes et ukrainiens; notre souhait le plus cher est que les premiers cités contribuent à stopper un dictateur qui mène la Russie droit dans le mur.

– – – – – – – – – –
EN – LAST NEWS & LAST DEVELOPMENTS ON THE SITE
A lot of work has been done since 700+ dates have been entered for 2022.
NEW : "calendar" section : to make it even easier to read, we have modernized the layout by clearly separating each event.
As a reminder, our objective is totally focused on trackdays organized for drivers/owners of GT cars who want to go and race on the big European asphalt tracks. Also, we are not looking for quantity but for quality. The quality of the trackdays referenced comes from the fact that we know the vast majority of the organizers listed on our site.
The 150'000 visits mark is reached ! THANK YOU for your interest and trust.
From its very first idea to its creation, trackdays.events' ambition was to be an international gateway between people, from North to South, from East to West. What is the reality today ? Analysis of the statistics of visits (cf table) confirms that our objective is fully achieved. We are very proud to be followed by enthusiasts all over the world.
Finally, it is simply impossible for us to remain silent in front of the abominable aggression of Ukraine, hence our point of view in NEWS. As you can see from our table, we have many Russian and Ukrainian visitors, drivers and friends; our dearest wish is that the first mentioned contribute to stop a dictator who leads Russia straight into the wall.

– – – – – – – – – –
DE – EINIGE AKTUELLEN INFORMATIONEN & NEUIGKEITEN AUR DER WEBSITE

Viel Arbeit schon geleistet, da 700+ Termine für 2022 eingegeben wurden.
NEW : Rubrik "Kalender": um die Lektüre noch einfacher zu machen, haben wir das Layout modernisiert und die einzelnen Ereignisse klar voneinander getrennt.
Zur Erinnerung : unser Ziel ist es, Trackdays für Fahrer/Besitzer von GTs zu referenzieren, die auf den großen europäischen Asphaltstrecken fahren wollen. Wir streben also nicht nach Quantität, sondern nach Qualität. Die Qualität der referenzierten Trackdays ergibt sich aus der Tatsache, dass wir die überwiegende Mehrheit der auf unserer Website erwähnten Veranstalter kennen.
Die Marke von 150'000 Besuchen ist erreicht ! DANKE für Ihr Interesse und Vertrauen.
Von Anfang an hatte trackdays.events den Ehrgeiz, eine internationale Brücke zwischen Menschen aus Nord und Süd, aus Ost und West zu sein. Worum geht es wirklich heute ? Die Analyse der Besuchsstatistiken (cf Tabelle) bestätigt, dass unser Ziel vollständig erreicht wurde. Wir sind wirklich sehr stolz darauf, dass wir von Enthusiasten verfolgt werden, die über die ganze Welt verteilt sind.
Schließlich ist es uns schlichtweg unmöglich, angesichts der abscheulichen Aggression in der Ukraine zu schweigen, daher unsere Ansicht in NEWS. Wie unsere Tabelle zeigt, zählen wir viele russische und ukrainische Besucher, Fahrer und Freunde; unser größter Wunsch ist es, dass die Erstgenannten dazu beitragen, einen Diktator zu stoppen, der Russland gegen die Wand fährt.

* * * * *