92'620 
visites / visits /

Besuche




MERCI / THANK YOU / DANKE
– – – – –
update : 21/10/2021
– – – – –
UNE VIDEO JUSTE POUR LE FUN / VIDEO JUST FOR FUN / VIDEO NUR FUER SPASS
#911 – PORSCHE 911 GT3 R
Team : Manthey-Racing  – Driver : Kevin ESTRE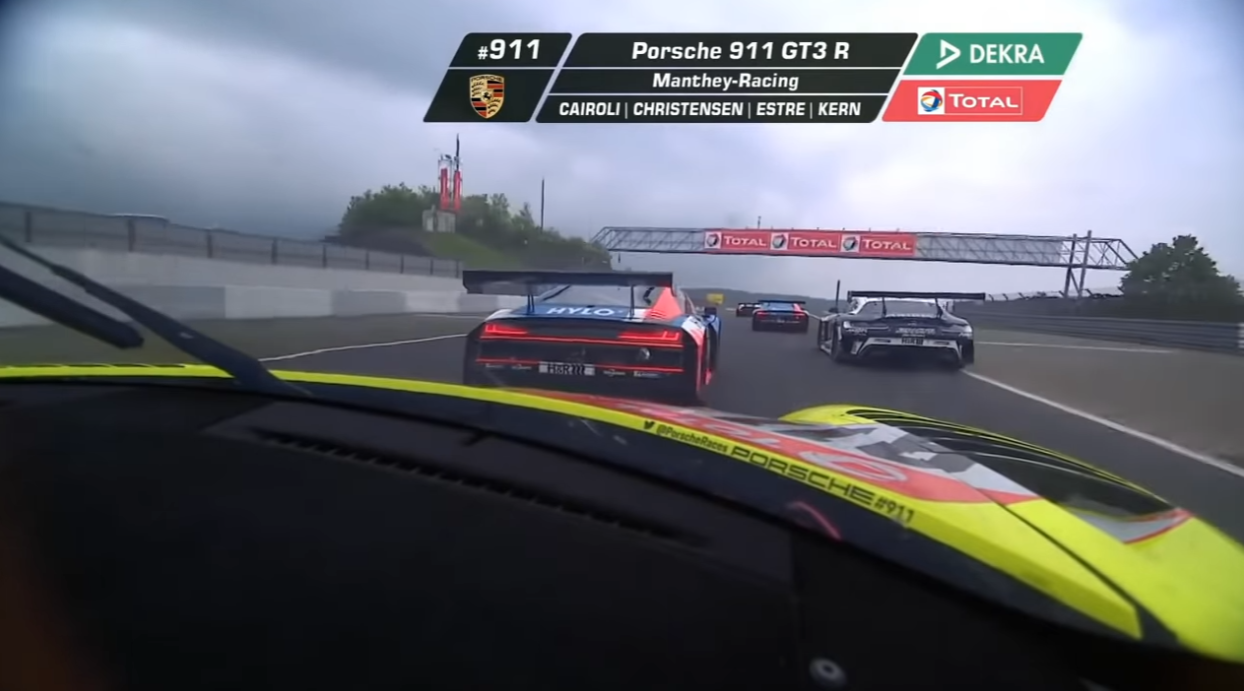 WINNER 24H NÜRBURGRING 2021
→ https://youtu.be/l49Ehl4Eq6I
FR – DERNIERES NEWS

DERNIERS DEVELOPPEMENTS DU SITE + QUELQUES NEWS

Nous avons dépassé les 92'000 visites. On entame ensemble la dernière ligne droite avant d'atteindre le chiffre incroyable des 100'000 visites ! MERCI pour l'intérêt et la confiance que vous accordez à trackdays.events.
Rubrique calendrier
– le filtre mis en place semble vous donner une entière satisfaction
Rubrique organisateurs
– outre PIRELLI, MANTHEY-RACING et PORSCHE, nous avons référencé de nouveaux organisateurs
Rubrique liens/accessoires pour auto et pilote
– nous venons de référencer SPA RACING qui a ouvert un magnifique magasin à Stavelot et qui est présent au circuit de Spa avec un camion boutique, en haut derrière les stands
Rubrique liens/transports/logistique
– nous avons décidé de créer cette nouvelle sous-rubrique afin d'accueillir un premier transporteur de voitures, service qui peut vous être très utile pour amener votre voiture sur circuit et/ou la rapatrier à la maison
Covid
– malgré une augmentation des cas dans tous les pays, la situation s'améliore sur les circuits (lavage des mains et port du masque sont toujours obligatoires)
– on peut en penser ce qu'on veut mais le Pass Sanitaire (avec QR code) vous facilitera partout la vie (circuits, hôtels, restaurants,…)
Nürburgring
– tout est à nouveau normal au Nürburgring (sur les deux circuits). Pour les dates/heures d'ouverture, allez sur rubrique "circuits" et "nürburgring".
STATISTIQUES
De l'idée originale à sa création, trackdays.events a toujours eu pour ambition d'être une passerelle de liaison internationale entre les gens, du Nord au Sud, de l'Est à l'Ouest. Qu'en est-il réellement aujourd'hui ? L'analyse des statistiques des visites prouve que l'objectif est pleinement atteint.
Le Top 5 n'a jamais changé depuis le début du comptage. Les places 6 à 15 sont bien occupées mais le rang de chaque pays évolue au gré des visites. Viennent ensuite (hors tableau) : Italie, Indes, Suède, Danemark et Pologne. A ce jour, nos visiteurs proviennent de 145 pays !
– – – – – – – – – –
EN – MOST RECENT NEWS
LAST DEVELOPMENTS ON THE SITE + SOME GENERAL NEWS

We have reached 92'000 visits. We are now in the last straight line before reaching the incredible number of 100'000 visits ! THANK YOU for your interest and trust in trackdays.events.
Calendar section
– the search filter seems to give you complete satisfaction; great !
Organizers section
– besides PIRELLI, MANTHEY-RACING and PORSCHE, we have referenced new organizers
Section links/accessories for cars and drivers
– we have just referenced SPA RACING who opened a beautiful store in Stavelot and who is present at the circuit of Spa with a sales truck, up behind the pits
Section links/transportation/logistics
– we have decided to create this new sub-section to welcome a first car transporter, a service that can be very useful to bring your car to the track and/or back home
Covid
– in spite of an increase of the cases in all the countries, the situation is improving on the circuits (washing of the hands and wearing of the mask are always obligatory)
– we can think what we want but the Sanitary Pass (with QR code) will make your life easier everywhere (circuits, hotels, restaurants,…)
Nürburgring
– everything is fine there (on both tracks). For the opening dates/times, go to chapter "circuits" and "nürburgring".
STATISTICS
From its very first idea to its creation, trackdays.events' ambition was to be an international gateway between people, from North to South, from East to West. What is the reality today ? Analysis of the statistics of visits confirms that our objective is fully achieved.
The Top 5 has never changed since the beginning of the count. Places 6 to 15 are well occupied but the rank of each country evolves with each visit. Then come (outside the table) : Italy, India, Sweden, Denmark and Poland. To date, our visitors come from 145 countries !
– – – – – – – – – –
DE – EINIGE AKTUELLEN INFORMATIONEN
NEUIGKEITEN AUF DER WEBSITE + DIVERSE INFORMATIONEN

Wir haben 92'000 Besuche erreicht. DANKE für Ihr Interesse und Ihr Vertrauen. Wir befinden uns nun auf der letzten Etappe, um die unglaubliche Zahl von 100'000 Besuchen zu erreichen ! DANKE für Ihr Interesse und Ihr Vertrauen in trackdays.events.
Abschnitt Kalender
– der Filter scheint Sie vollkommen zufrieden zu stellen; großartig !
Abschnitt Organisatoren
– zusätzlich zu PIRELLI, MANTHEY-RACING und PORSCHE haben wir neue Organisatoren angesprochen
Abschnitt Links/Zubehör für Autos und Fahrer
– wir haben SPA RACING registriert, das in Stavelot ein schönes Geschäft eröffnet hat und auf der Rennstrecke von Spa mit einem Verkaufstruck hinter den Boxen anwesend ist
Abschnitt Links/Transport/Logistik
– wir haben beschlossen, diese neue Unterrubrik zu schaffen, um einen ersten Autotransporter zu begrüßen, einen Service, der sehr nützlich sein kann, um Ihr Auto zur Rennstrecke zu bringen und/oder es nach Hause zu bringen
Covid
– trotz der Zunahme der Fälle in allen Ländern verbessert sich die Situation in den Rennstrecken (Händewaschen und Tragen einer Maske sind weiterhin Pflicht)
– Sie können denken, was Sie wollen, aber der Gesundheitspass (mit QR-Code) wird Ihnen das Leben überall erleichtern (Rennstrecken, Hotels, Restaurants,…)
Nürburgring
– beide Strecken sind wieder normal geöffnet. Die Öffnungszeiten finden Sie unter "Rennstrecken" und "Nürburgring".
STATISTIK
Von Anfang an hatte trackdays.events den Ehrgeiz, eine internationale Brücke zwischen Menschen aus Nord und Süd, aus Ost und West zu sein. Worum geht es wirklich heute ? Die Analyse der Besuchsstatistiken bestätigt, dass unser Ziel vollständig erreicht wurde.
Die Top 5 hat sich seit Beginn der Zählung nicht verändert. Die Plätze 6 bis 15 sind gut besetzt, aber der Rang der einzelnen Länder entwickelt sich mit jedem Besuch weiter. Dann kommen (außerhalb der Tabelle) : Italien, Indien, Schweden, Dänemark und Polen. Bis heute kommen unsere Besucher aus 145 Ländern !