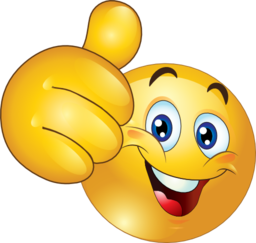 199'734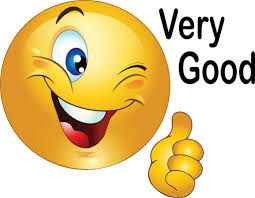 visites / visits / Besuche
MERCI / THANK YOU / DANKE
update : 04/12/2022
FR – DERNIERS DEVELOPPEMENTS

– suite à diverses discussions avec des organisateurs, des circuits, des instructeurs, des équipementiers et des pilotes, nous avons décidé de développer une série de brefs sujets consacrés à la sécurité des pilotes et des voitures. Comme d'habitude nous répondrons volontiers à vos questions ou remarques (via le blog/forum pour des réponses courtes et par email pour des réponses demandant plus de détails).
– plus de 700 dates ont été introduites en 2022; 200+ dates sont déjà introduites sur 2023.
– chaque event est désormais séparé l'un de l'autre pour une meilleure lisibilité/lecture.
– nous approchons des 200'000 visites depuis le lancement du site fin 2019. C'est juste fabuleux. MERCI pour votre intérêt et confiance.
– de l'idée originale à sa création, trackdays.events a toujours eu pour ambition d'être une passerelle de liaison internationale entre les gens, du Nord au Sud, de l'Est à l'Ouest. Qu'en est-il réellement aujourd'hui ? L'analyse des statistiques des visites (cf tableau ci-dessus) prouve que l'objectif est pleinement atteint. Nous sommes très heureux d'être suivis par des passionnés répartis dans le monde entier.
Nous rencontrer sur circuit
– après une quinzaine de journées circuit, notre programme 2022 est terminé.
– nous remettrons ici même la liste des trackdays auxquels nous participerons en 2023.
– outre les trackdays, nous sommes également présents sur des events tels que des journées de formation (avec Scuderia S7 et NJS notamment), des journées d'essais (voitures, pneus,…), des journées avec nos partenaires ou des journées presse.
Enfin, il nous est tout simplement impossible de nous taire devant l'abominable agression de l'Ukraine, d'où notre prise de position exceptionnelle et unique dans NEWS. Comme le montre notre tableau, nous comptons de nombreux visiteurs et amis pilotes russes et ukrainiens; notre souhait le plus cher est que les premiers cités contribuent à stopper un dictateur et son clan qui mènent la Russie (et, avec elle, le monde entier) droit dans le mur.

– – – – – – – – – –
EN – LAST DEVELOPMENTS

– following various discussions with organizers, circuits, instructors, equipment manufacturers and drivers, we have developped a series of articles dedicated to the safety of drivers and cars. As usual we will gladly answer your questions or remarks (via the blog/forum for short answers and by email for answers requiring more details).
– more than 700 dates have been introduced in 2022; 200+ dates have been already introduced for 2023.
– each event is now separated from the other for a better readability.
– we are approaching 200'000 visits since the launch of the site in late 2019. That's just fabulous. THANK YOU for your interest and trust.
– From the original idea to its creation, trackdays.events has always had the ambition to be an international bridge between people, from North to South, from East to West. What is it really today ? The analysis of the statistics of the visits (see table above) proves that the objective is fully achieved. We are very happy to be followed by enthusiasts all over the world.
– after about fifteen days on track, our 2022 program is closed.
– we will give you here the list of the trackdays we will participate in 2023.
– besides trackdays we are also present on events such as training days (with Scuderia S7 and NJS in particular), test days (cars, tires, …), days with our partners or press days.
Finally, it is simply impossible for us to remain silent in front of the abominable aggression of Ukraine, hence our point of view in NEWS. As you can see from our table, we have many Russian and Ukrainian visitors, drivers and friends; our dearest wish is that the first mentioned contribute to stop a dictator who leads Russia (and, with it, the whole world) straight into the wall.

– – – – – – – – – –
DE – NEUIGKEITEN

– nach verschiedenen Gesprächen mit Veranstaltern, Rennstrecken, Coachs, Ausrüstern und Fahrern haben wir eine Reihe von Artikeln entwickelt, die sich mit der Sicherheit von Fahrern und Autos beschäftigen. Wie immer beantworten wir gerne Ihre Fragen oder Anmerkungen (über den Blog/das Forum für kurze Antworten und per E-Mail für Antworten, die mehr Details erfordern).
– über 700 Termine wurden in 2022 eingeführt; 200+ Termine für 2023 sind schon in den Kalender aufgenommen.
– um die Lesbarkeit zu verbessern wurden die Events voneinander getrennt.
– wir nähern uns der Zahl von 200.000 Besuchen seit dem Start der Website Ende 2019. Das ist einfach fabelhaft. DANKE für Ihr Interesse und Vertrauen.
– von der ursprünglichen Idee bis zu seiner Gründung hatte trackdays.events immer den Anspruch, eine Brücke zu sein, die Menschen international verbindet, von Nord nach Süd, von Ost nach West. Wie sieht es heute tatsächlich aus ? Die Analyse der Besucherstatistiken (siehe Tabelle oben) beweist, dass das Ziel voll und ganz erreicht wurde. Wir sind sehr glücklich darüber, dass wir von Fans auf der ganzen Welt verfolgt werden.
Uns auf der Rennstrecke treffen
– nach etwa 15 Rennstreckentagen ist unser Programm für 2022 abgeschlossen.
– wir werden hier eine Liste der Trackdays veröffentlichen, an denen wir im Jahr 2023 teilnehmen werden.
– neben den Trackdays sind wir auch bei Veranstaltungen wie Trainingstagen (u. a. mit Scuderia S7 und NJS), Testtagen (Autos, Reifen, …), Tagen mit unseren Partnern oder Pressetagen präsent.
Schließlich ist es uns schlichtweg unmöglich, angesichts der abscheulichen Aggression in der Ukraine zu schweigen, daher unsere Ansicht in NEWS. Wie unsere Tabelle zeigt, zählen wir viele russische und ukrainische Besucher, Fahrer und Freunde; unser größter Wunsch ist es, dass die Erstgenannten dazu beitragen, einen Diktator zu stoppen, der Russland (und mit ihm die ganze Welt) gegen die Wand fährt.