TIRES "SEMI-SLICKS"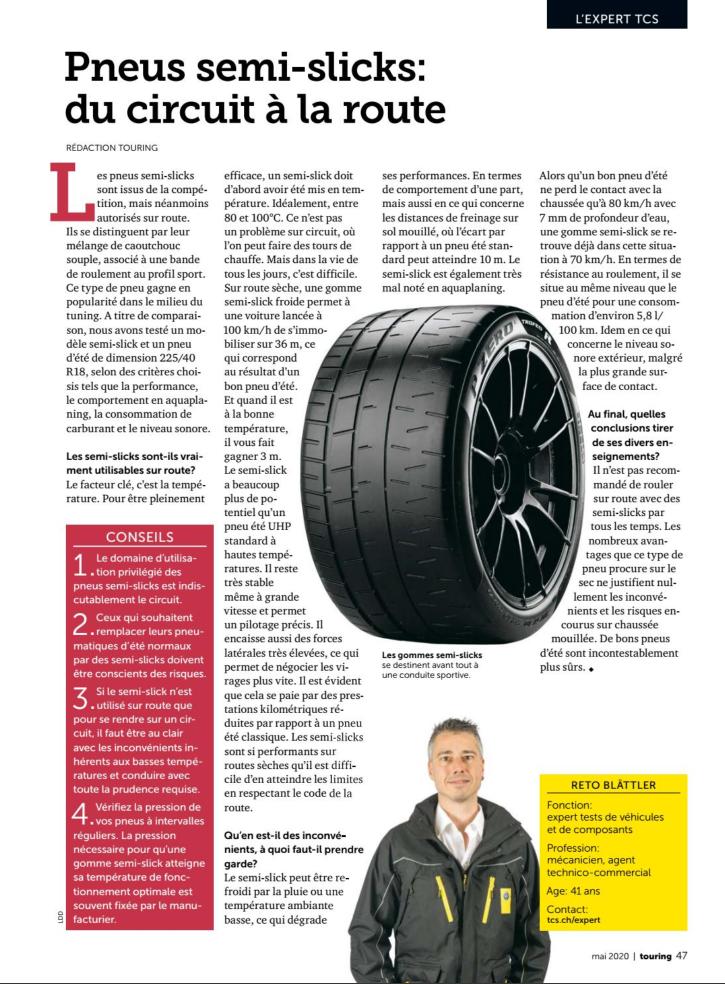 In collaboration and agreement with the TCS, we invite you to read this article by clicking on one of the links (unfortunately only in French, German or Italian).
Anyway, in addition to this excellent article, we would also like to refer you to the following two sections of our website :
"links -> tire manufacturers"
"information/advice -> advice/reminder for the car"
We take this opportunity to remind you of the importance of having new or nearly new tires and brakes, as well as a brake fluid resistant to high temperatures, in order to live a pleasant and safe trackday.
We wish you excellent moments on the track.
Your trackdays.events team