T     R     A     C     K     D     A     Y     S
&
SECURITE · SAFETY · SICHERHEIT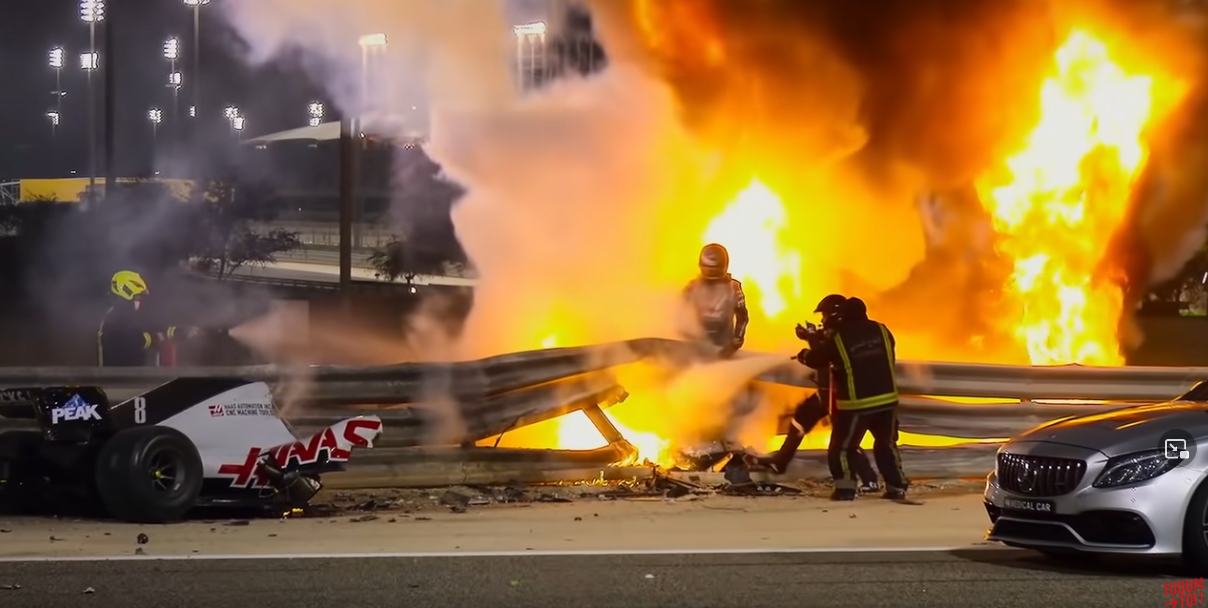 → Horror accident of Romain Grosjean (watch till the end). Yes it is F1 racing…
© Copyright Netflix France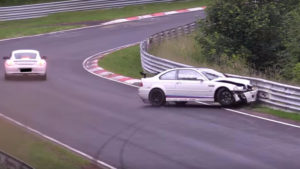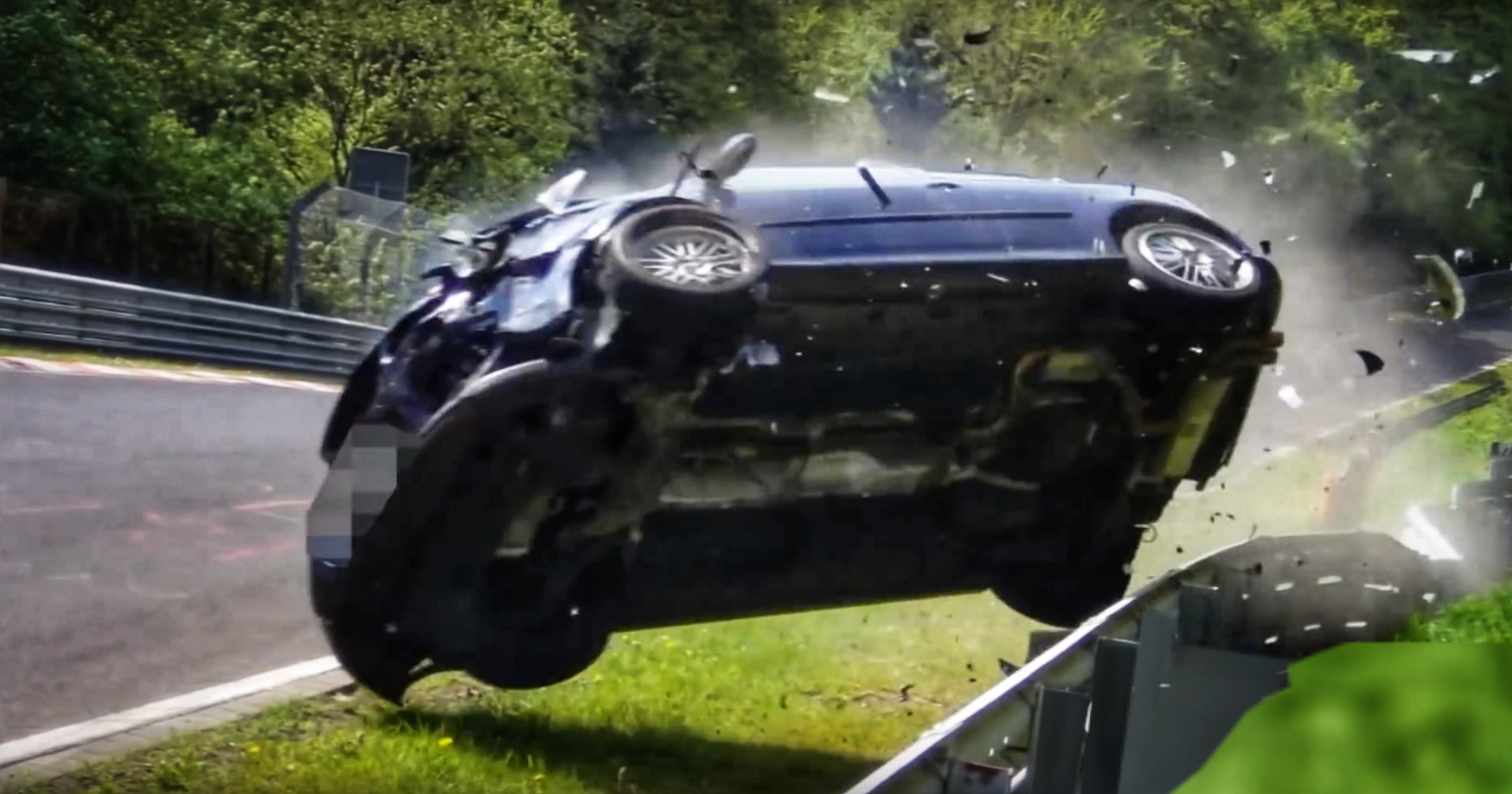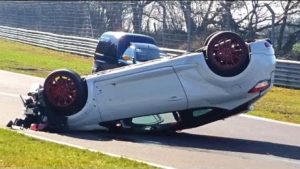 … but on track an accident could also happen with your GT at any time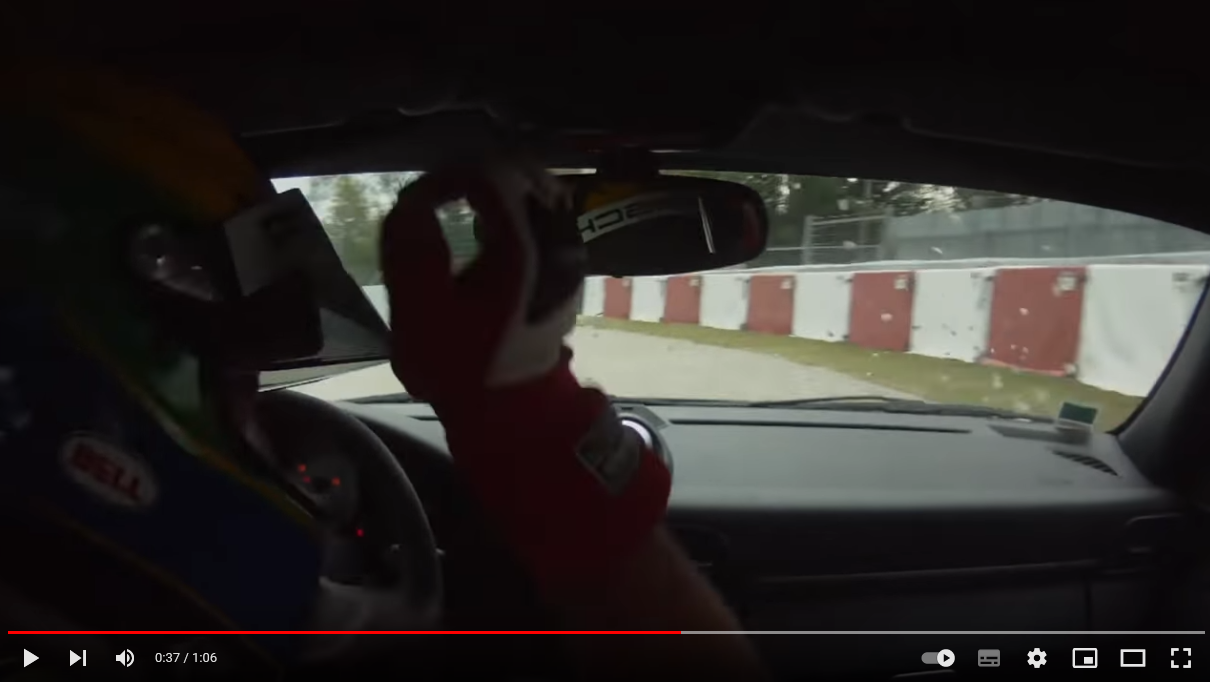 → Terrible GT crash at 260km/h !… Here it's too late to change anything about your safety level

– – – – – – – – – – – –
 I. POURQUOI CETTE RUBRIQUE ? · WHY THIS SECTION ? · WARUM DIESE RUBRIK ?
– – – – – – – – – – – –
FR – Parce que votre sécurité et confort le valent bien ! Le but d'un trackday est de se faire plaisir sur circuit et de rentrer à la maison avec un corps et une voiture en parfait état. Le sport automobile (en compétition ou en trackdays) comportant toutefois un certain risque, il faut arrêter de penser que "ça n'arrive qu'aux autres" et partir de la réflexion, pour une fois égoïste, "et si ça m'arrivait à moi, par ma faute ou par celle d'un autre pilote ?". C'est donc fort du credo "mieux vaut prévenir que guérir" que nous avons décidé de développer quelques thèmes traitant de votre sécurité personnelle et de la sécurité à accorder à votre voiture.
NOTE : en compétition automobile tout comme en trackdays si on roule avec une voiture ouverte (formule, Caterham, Radical,…) l'ensemble de l'équipement de protection du pilote est obligatoire (selon normes FIA). Nous, nous nous adressons particulièrement ici aux gentleman drivers qui roulent en grosses ou petites GT.
EN – Because your safety and comfort are worth it ! The goal of a trackday is to have fun on the track and to go home with a body and a car in perfect condition. However, motorsport (in competition or in trackdays) involves a certain risk, so we must stop thinking that "it only happens to others" and start thinking, for once selfishly, "what if it happened to me, by my fault or by another driver ? It is therefore with the credo "prevention is better than cure" that we have decided to develop a few themes dealing with your personal safety and the safety to be given to your car.
NOTE : in car racing as in trackdays if you drive an open car (formula, Caterham, Radical,…) the whole driver's equipment is mandatory (according to FIA standards). Here we address ourselves especially to gentleman drivers who drive small and big GT cars.
DE – Weil Ihre Sicherheit und Ihr Komfort es wert sind ! Das Ziel eines Trackdays ist es, Spaß auf der Rennstrecke zu haben und mit einem Körper und einem Auto in perfektem Zustand nach Hause zu kommen. Da der Motorsport (bei Rennen oder Trackdays) jedoch ein gewisses Risiko birgt, sollte man nicht länger davon ausgehen, dass "es nur den anderen passiert", sondern von der ausnahmsweise egoistischen Überlegung ausgehen "was wäre, wenn es mir passiert, durch meine Schuld oder durch die Schuld eines anderen Fahrers ?". Mit dem Credo "Vorbeugen ist besser als Heilen" haben wir daher beschlossen, einige Themen zu entwickeln, die sich mit Ihrer persönlichen Sicherheit und der Sicherheit, die Sie Ihrem Auto gewähren sollten, befassen.
BEMERKUNG : bei Autorennen sowie bei Trackdays, wenn man mit einem offenen Wagen (Formel, Caterham, Radical, …) fährt, ist die gesamte Ausrüstung des Fahrers vorgeschrieben (nach FIA-Normen). Wir hingegen wenden uns hier insbesondere an Gentleman Drivers, die mit großen oder kleinen GTs fahren.
– – – – – – – – – – – –
II. VOTRE SECURITE PERSONNELLE · YOUR PERSONAL SAFETY · IHRE PERSÖNLICHE SICHERHEIT
– – – – – – – – – – – –
LE CASQUE · THE HELMET · DER HELM
FR – Outre une ceinture de sécurité bouclée, le casque est le seul élément de sécurité obligatoire quand on veut aller rouler sur circuit (sauf au N'Ring lors des Touristenfahrten, ce qui est une aberration totale au regard des dangers que représentent ce circuit très particulier et les autres conducteurs plus ou moins doués). Le casque doit être homologué CE auto ou moto. Il peut être intégral ou jet (ouvert au niveau du menton). Comme à ski, protéger sa tête est la première mesure de sécurité à prendre. Notre recommandation : achetez directement un casque de bonne qualité, à la bonne taille, idéalement homologué FIA et plutôt intégral que jet (votre visage sera encore mieux protégé contre l'airbag et tout débris entrant dans la voiture en cas d'accident) ; ce bel objet protecteur sera votre fidèle compagnon pendant plusieurs années.
EN – Besides a fastened seatbelt, the helmet is the only mandatory safety item when you want to drive on track (except at the N'Ring during the Touristenfahrten, which is a total aberration considering the dangers that this very particular circuit and the other – more or less skilled – drivers represent). The helmet must be CE homologated for cars or motorcycles. It can be integral or jet (open at the chin). As in skiing, protecting your head is the first safety measure to take. Our advice : buy directly a good quality helmet, at the right size, ideally FIA approved and rather integral than jet (your face will be even better protected against the airbag and any debris entering the car in case of accident); this beautiful protective object will be your faithful companion for many years.

DE – Neben einem angelegten Sicherheitsgurt ist der Helm das einzige vorgeschriebene Sicherheitselement, wenn Sie auf einer Rennstrecke fahren wollen (außer am N'Ring bei Touristenfahrten, was angesichts der Gefahren, die diese sehr spezielle Rennstrecke und die anderen mehr oder weniger talentierten Fahrer darstellen, eine absolute Absurdität ist). Der Helm muss für Autos oder Motorräder mit CE Norm zugelassen sein. Er kann ein Integralhelm oder ein Jethelm (am Kinn offen) sein. Wie beim Skifahren ist der Schutz des Kopfes die erste Sicherheitsmaßnahme, die Sie ergreifen sollten. Unsere Empfehlung : kaufen Sie direkt einen Helm von guter Qualität, in der richtigen Größe, idealerweise mit FIA-Zulassung und eher Integral als Jet (Ihr Gesicht ist dann noch besser vor dem Airbag und allen Trümmern geschützt, die bei einem Unfall ins Auto gelangen); dieses schöne Schutzobjekt wird Ihr treuer Begleiter für viele Jahre sein.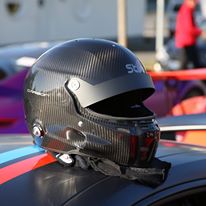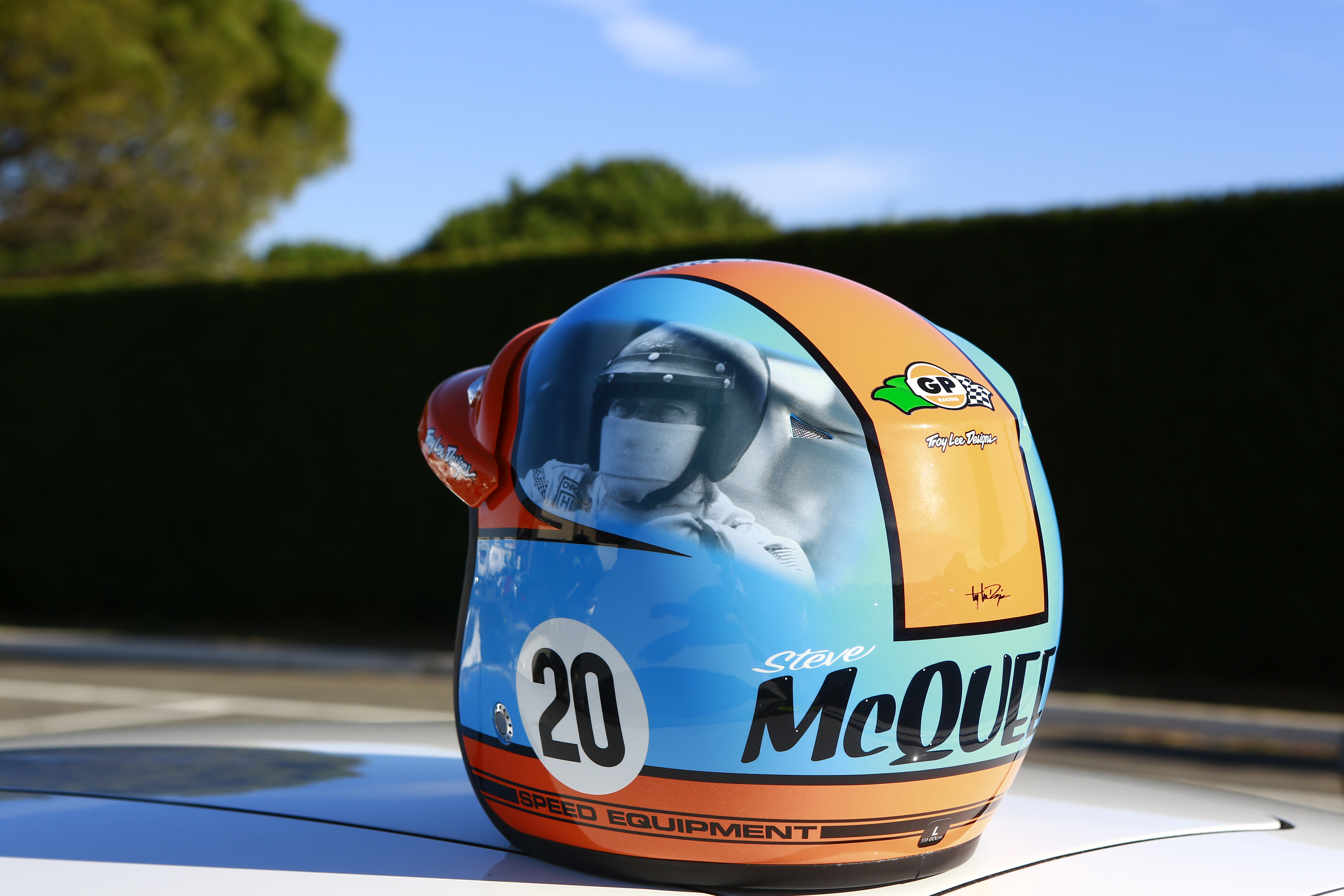 → Fabrication / Manufacturing / Produktion by Stand21
– – – – – – – – – – – –
COMBI, GANTS, BOTTINES · OVERALL, GLOVES, BOOTS · OVERALL, HANDSCHUHE, SCHUHE
FR – Faut-il mettre une combi, des gants et des bottines ? Pour nous, ces éléments forment un tout, autant pour le confort que pour la sécurité qu'ils représentent. Il y a quelques temps, porter une combi était un signe de snobisme (faire comme un pilote pro… sans en être un). Aujourd'hui, c'est un élément de confort (par rapport à la rigidité d'un jean et de sa ceinture) et de protection contre les coupures et contre le feu en cas d'accident grave. Le reproche le plus courant entendu contre le port d'une combi est qu'elle donne chaud. Le contre-argument : d'une part, dans une GT, on peut rouler avec la clim; d'autre part – pour les plus exigeants – il existe des combi respirantes Heat Stress (cf Stand21) et des sous-vêtements rafraîchissants. Les gants permettent clairement une meilleure préhension du volant. Les bottines offrent une meilleure sensation des pédales. Gants et bottines représentent également des protections contre les coupures et contre le feu en cas d'accident grave. A noter que piloter en short et T-shirt est déjà interdit sur plusieurs circuits européens ! Notre recommandation : oui, mettez une combi, des gants et des bottines.
EN – Should I wear a racing suit, gloves and boots ? For us, these elements form a whole, as much for the comfort as for the safety they represent. Some time ago, wearing a suit was a sign of snobbery (to be like a pro driver… without being one). Today, it's an element of comfort (compared to jeans and a belt) and protection against cuts and fire in case of a serious accident. The most common complaint against wearing a suit is that it is hot. The counter-argument : on one hand, in a GT car, you can drive with AC; on the other hand – for the most demanding people – there are breathable Heat Stress suits (see Stand21) and cooling underwear. Gloves clearly allow a better grip on the steering wheel. Boots offer a better pedal feeling. Gloves and boots are also protection against cuts and fire in case of a serious accident. Note that driving in shorts and T-shirt is already forbidden on several European circuits ! Our advice : yes, wear a suit, gloves and boots.

DE – Sollte man einen Overall, Handschuhe und Stiefel anziehen ? Für uns bilden diese Elemente ein Ganzes, sowohl wegen des Komforts als auch wegen der Sicherheit, die sie darstellen. Vor einiger Zeit war das Tragen eines Overalls ein Zeichen von Snobismus (wie die Profifahrer… ohne selbst einer zu sein). Heute ist es ein Element des Komforts (im Vergleich zu Jeans und Gürtel) und des Schutzes vor Schnitten und Feuer bei einem schweren Unfall. Der häufigste Vorwurf gegen das Tragen eines Overalls ist, dass er warm hält. Das Gegenargument : zum einen kann man in einem GT mit Klimaanlage fahren, zum anderen gibt es – für die Anspruchsvollsten – atmungsaktive Heat-Stress-Kombis (siehe Stand21) und kühlende Unterwäsche. Handschuhe ermöglichen einen besseren Griff am Lenkrad. Stiefel bieten ein besseres Gefühl für die Pedale. Handschuhe und Stiefel bieten auch Schutz vor Schnittverletzungen und Feuer im Falle eines schweren Unfalls. Übrigens : das Fahren in Shorts und T-Shirt ist auf mehreren europäischen Rennstrecken bereits verboten ! Unsere Empfehlung : ja, ziehen Sie einen Overall, Handschuhe und Stiefeletten an.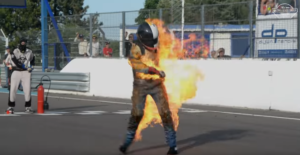 → "Driver on fire" simulation by Stand21
– – – – – – – – – – – –
CAGOULE & SOUS-VETEMENTS · BALACLAVA & UNDERWEAR · KOPFHAUBE & UNTERWÄSCHE

FR – Faut-il mettre une cagoule et porter des sous-vêtements (pantalons, sweater, chaussettes) ignifugés ? Une cagoule est utile à deux titres : d'une part elle permet de pomper la sueur et de préserver ainsi les tissus intérieurs du casque; d'autre part, elle représente une protection efficace du visage, de la tête et du cou en cas de feu. Obligatoires en compétition car ils représentent le deuxième niveau de protection du corps en cas de feu (normes FIA), les sous-vêtements sont facultatifs en trackdays pour les pilotes de GT. Notre recommandation : cagoule : plutôt oui;  sous-vêtements : recommandés mais pas indispensables. Pour votre confort, nous vous conseillons d'avoir des T-shirts/long-shirts, slips et chaussettes de rechange (en nomex, aramide ou fibres naturelles mais pas en tissus synthétiques qui peuvent fondre sous la combi en cas de feu).
EN – Is it necessary to wear a balaclava and fireproof underwear (pants, sweater, socks) ? A balaclava is useful for two reasons : on one hand, it allows sweat to be pumped away, thus preserving the helmet's interior fabric; on the other hand, it provides effective protection for the face, head and neck in case of fire. Mandatory in competition because it represents the second level of body protection in case of fire (FIA standards), underwear is optional in trackdays for GT drivers. Our advice : balaclava : yes; underwear : recommended but not essential. For your comfort, we advise you to have spare T-shirts/long-shirts, briefs and socks (in nomex, aramide or natural fibers but not in synthetic material that can melt under the suit in case of fire).

DE – Sollte man eine Kopfhaube tragen und feuerfeste Unterwäsche (Hose, Pullover, Socken) anziehen ? Eine Kopfhaube ist in zweierlei Hinsicht nützlich : zum einen pumpt sie den Schweiß ab und schont so den Innenstoff des Helms, zum anderen schützt sie Gesicht, Kopf und Hals im Falle eines Feuers. Die feuerfeste Unterwäsche sind bei Autorennen vorgeschrieben, da sie die zweite Stufe des Körperschutzes bei Feuer darstellen (FIA-Normen). Bei Trackdays sind sie für GT-Fahrer freiwillig. Unsere Empfehlung : Kopfhaube : eher ja; Unterwäsche : empfehlenswert, aber nicht unbedingt erforderlich. Für Ihren Komfort empfehlen wir Ihnen, T-Shirts/Longshirts, Slips und Socken zum Wechseln dabei zu haben (aus Nomex, Aramide oder Naturfasern aber nicht aus synthetischen Stoffen, die im Falle eines Feuers unter dem Overall schmelzen können).
– – – – – – – – – – –
HANS, FHR & SIMPSON
FR – Faut-il s'équiper d'un tel accessoire ? Pour utiliser un système de type HANS, FHR ou Simpson, il faut que le casque possède les fixations adéquates et que la voiture soit équipée de harnais et d'un (demi) arceau de sécurité fixé au chassis (*). Outre le fait qu'il évite le coup du lapin, le HANS apporte un certain confort par rapport à la pression exercée par le harnais sur les épaules et les clavicules. Notre recommadation : oui, portez absolument un tel système si vous le pouvez (cf videos).
EN – Is it necessary to use such an accessory ? To use a HANS, FHR or Simpson device, the helmet must have the appropriate attachments and the car must be equipped with a harness and a (half) rollcage fixed to the chassis (*). Besides the fact that it avoids whiplash injury, a HANS brings a certain comfort with regard to the pressure exerted by the harness on the shoulders and collarbones. Our advice : yes, absolutely wear such a system if you can (see videos).

DE – Muss man sich mit einem solchen Zubehör ausrüsten ? Um ein HANS-, FHR- oder Simpson-System verwenden zu können, muss der Helm über eine entsprechende Befestigung verfügen und das Auto muss mit Renngurten und mit einem (halben) Überrollbügel am Fahrgestell ausgestattet sein (*). Neben der Vermeidung von Schleudertrauma bietet ein HANS auch einen gewissen Komfort, da der Druck, den das Geschirr auf Schultern und Schlüsselbeine ausübt, verringert wird. Unsere Empfehlung : ja, tragen Sie unbedingt ein solches System, wenn Sie es können (siehe Videos).
(*) le Simpson "Hybrid S" est compatible avec une ceinture 3 points / the Simpson "Hybrid S" is compatible with a 3-point belt / der Simpson "Hybrid S" ist mit einem 3-Punkt-Gurt kompatibel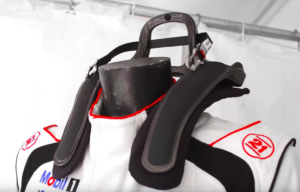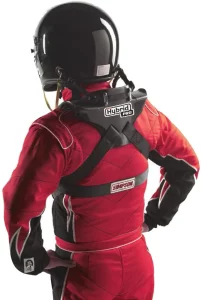 → "Why racing drivers can't race without this" by Matt Amys
→ HANS/FHR production by Stand21
– – – – – – – – – – –
III. SECURITE DE LA VOITURE · SECURITY OF THE CAR · SICHERHEIT DES WAGENS
– – – – – – – – – – – –
ETAT GENERAL · CONDITION OF THE CAR · ALLGEMEINER ZUSTAND DES WAGENS
FR – Les contraintes subies par une voiture sur circuit exigent d'avoir une GT en parfait état. De toute façon, tout organisateur ou circuit digne de ce nom refusera l'entrée en piste à une voiture douteuse ou excluera de la piste et de la journée une voiture présentant des problèmes techniques.
EN – The constraints undergone by a car on a track require a GT in perfect condition. In any case, any organizer or circuit worthy of the name will refuse entry to a questionable car or will exclude from the track and from the day a car with technical problems.

DE – Die Belastungen, denen ein Auto auf einer Rennstrecke ausgesetzt ist, erfordern, dass man dort mit einem GT in perfektem Zustand antritt. Jeder Veranstalter oder jede Rennstrecke, die diesen Namen verdient, wird ein fragwürdiges Auto nicht auf die Strecke lassen oder ein Auto mit technischen Problemen von der Piste und vom Tag ausschließen.
– – – – – – – – – – – –
PNEUS · TIRES  · REIFEN

FR – Les pneus sont les seuls éléments qui relient la voiture à la piste. Leur rôle et leur qualité sont donc primordiaux. Faut-il rouler sur circuit avec des pneus de route normaux ou avec des pneus semi-slicks ? Les deux sont possibles, un pneu semi-slick sera plus performant sur le sec, un pneu de route sera plus sécurisant en cas de pluie (cf article du TCS ci-dessous). Dans tous les cas, vous devez arriver au circuit avec des pneus neufs ou quasi neufs et contrôler régulièrement leur pression et leur état.
EN – Tires are the only elements that connect the car to the track. Their role and their quality are therefore essential. Should you drive on the track with normal road tires or with semi-slick tires ? Both are possible, a semi-slick tire will be more efficient in the dry, a road tire will be safer in case of rain (see TCS article below). In any case, you must arrive at the circuit with new or almost new tires and regularly check their pressure and condition.
DE – Die Reifen sind die einzigen Elemente, die das Auto mit der Rennstrecke verbinden. Ihre Rolle und ihre Qualität sind daher von entscheidender Bedeutung. Sollte man auf der Rennstrecke mit normalen Straßenreifen oder mit Semi-Slicks fahren ? Beides ist möglich. Ein Semi-Slick-Reifen ist auf trockener Fahrbahn leistungsfähiger, ein Straßenreifen ist bei Regen sicherer (siehe TCS-Artikel unten). In jedem Fall müssen Sie mit neuen oder fast neuen Reifen an der Rennstrecke ankommen und regelmäßig den Druck und den Zustand der Reifen kontrollieren.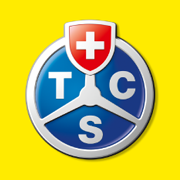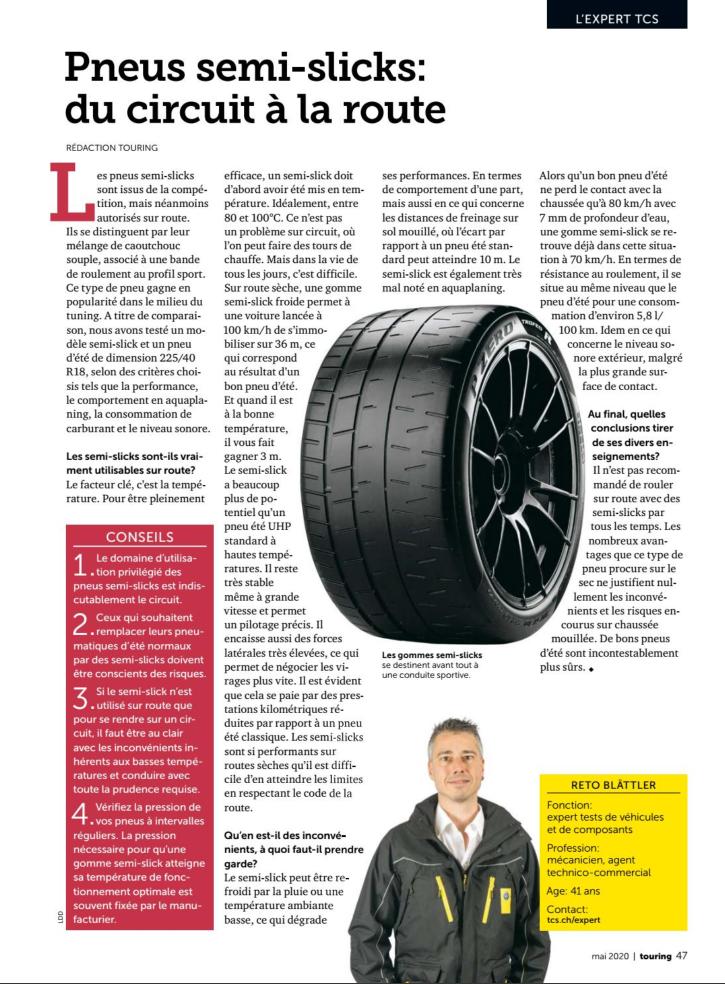 → Pneus semi-slicks/ Semi-slick tires / Semi-Slick Reifen
– – – – – – – – – – – –

FREINS · BRAKES · BREMSEN
FR – Un système de freinage parfaitement en ordre est l'élément essentiel sur circuit car il est soumis à d'énormes contraintes en termes de chaleur et d'usure dues aux forces de décélération subies. Pour se rendre sur une journée circuit, les disques et les plaquettes ne doivent pas être usées à plus de 20-30 % et le véhicule doit être pourvu d'un liquide de frein "compétition" résistant aux très hautes températures. C'est le point absolu à respecter sous peine d'accident grave ! Il faut toujours faire un tour de refroissement avant de rentrer au box afin de refroidir la mécanique et les freins. Il faut aussi régulièrement contrôler l'état des disques (fissures, voilage) et des plaquettes (épaisseur).
EN – A perfectly functioning braking system is the most important element on the racetrack because it is subject to enormous heat and wear due to the deceleration forces experienced. To go on a track day, the discs and pads must not be more than 20-30% worn and the vehicle must be equipped with a "competition" brake fluid that is resistant to very high temperatures. This is the absolute must, otherwise a serious accident will occur ! Always do a cooling down lap before returning to the pit to cool down the mechanics and the brakes. The condition of the discs (cracks, warping) and pads (thickness) must also be checked regularly.
DE – Ein perfekt funktionierendes Bremssystem ist das A und O auf der Rennstrecke, da es durch die auftretenden Verzögerungskräfte enormen Belastungen in Form von Hitze und Verschleiß ausgesetzt ist. Um zu einem Rennstreckentag zu fahren, dürfen die Scheiben und Beläge nicht mehr als 20-30 % abgenutzt sein und das Fahrzeug muss mit einer "Rennsport"-Bremsflüssigkeit ausgestattet sein, die sehr hohen Temperaturen standhält. Dies ist der absolute Punkt, der eingehalten werden muss, da sonst ein schwerer Unfall droht ! Vor der Rückkehr in die Box sollte man immer eine Runde Kühlen fahren, um die Mechanik und die Bremsen abzukühlen. Der Zustand der Bremsscheiben (Risse, Schleier) und der Bremsbeläge (Dicke) muss auch regelmäßig überprüft werden.
– – – – – – – – – – – –
ARCEAU · ROLLCAGE · ÜBERROLLBÜGEL
FR – Obligatoire en compétition automobile, l'arceau est indiscutablement l'élément sécuritaire le plus important dans une GT car, en cas d'accident et jusqu'à un certain point bien-sûr, il peut faire toute la différence entre une blessure, une paraplégie ou la mort. Il permet également d'utiliser un système HANS, très utile en cas de choc. Chacun devant évaluer son propre risque, nous comprenons bien qu'il n'est pas forcément envisageable d'installer un arceau dans une voiture qui fait occasionnellement des trackdays. Mais si vous faites régulièrement des trackdays, nous recommandons au moins le 1/2 arceau (style Porsche GT3). Si vous roulez régulièrement au N'Ring, nous recommandons l'arceau complet. Votre vie n'a pas de prix, donc…
EN – Mandatory in motor racing, the rollcage is undoubtedly the most important safety element in a GT car because, in case of an accident and up to a certain point of course, it can make all the difference between an injury, a paraplegia or death. It also allows the use of a HANS system, very useful in case of shock. As everyone has to evaluate his own risk, we understand that it is not necessarily possible to install a rollcage in a car that does occasional trackdays. But if you regularly do trackdays, we recommend at least a 1/2 rollcage (Porsche GT3 style for example). If you regularly drive at the N'Ring, we recommend the full rollcage. Your life is priceless, so…
DE – Der im Motorsport vorgeschriebene Überrollbügel ist unbestritten das wichtigste Sicherheitselement in einem GT-Fahrzeug, da er bei einem Unfall und bis zu einem gewissen Grad den Unterschied zwischen einer Verletzung, einer Querschnittslähmung oder dem Tod ausmachen kann. Er ermöglicht auch die Verwendung eines HANS-Systems, das bei einem Aufprall sehr nützlich ist. Da jeder sein eigenes Risiko abwägen muss, verstehen wir, dass es nicht unbedingt möglich ist, einen Überrollbügel in ein Auto einzubauen, das nur gelegentlich auf Trackdays fährt. Wenn Sie aber regelmäßig Trackdays fahren, empfehlen wir zumindest einen halben Überrollbügel (im Stil eines Porsche GT3). Wenn Sie regelmäßig auf dem N'Ring fahren, empfehlen wir den vollen Überrollbügel. Ihr Leben ist unbezahlbar, also…
– – – – – – – – – – – –
CROCHET DE REMORQUAGE · TOW HOOK · ABSCHLEPPHAKEN
FR – Pour des raisons de sécurité et de dépannage rapide, les commissaires refuseront l'accès à la piste à toute voiture non munie d'un crochet de remorquage. Il faut donc contrôler d'avoir le bon avec soi avant de quitter la maison. Un crochet à l'avant et un crochet à l'arrière est l'optimum.
EN – For safety and quick assistance reasons, the stewards will refuse access to the track to any car not equipped with a tow hook. So make sure you have the right one with you before leaving home. One hook at the front and one at the back is the optimum.

DE – Aus Sicherheitsgründen und zur schnellen Pannenhilfe verweigern die Kommissare jedem Fahrzeug ohne Abschlepphaken den Zugang zur Strecke. Sie sollten darauf achten, dass Sie den richtigen bei sich haben, bevor Sie das Haus verlassen. Ein Haken vorne und ein Haken hinten ist das Optimum.
– – – – – – – – – – – –
IV. CONCLUSION · CONCLUSION · SCHLUSSFOLGERUNG

– – – – – – – – – – – –
FR – Nous sommes toujours surpris de constater que des gentleman drivers conduisant des GT à plusieurs dizaines ou centaines de milliers d'euros/dollars rechignent à investir 2000 à 3000 euros/dollars (*) dans un équipement personnel complet et qualitatif leur offrant sécurité et confort. Suivant la voiture que vous roulez, ce montant représente 1 à 2 sets de pneus ! Votre sécurité ne vaut-elle pas 4 ou 8 pneus ? Piloter avec une combi n'est pas snob, piloter avec des shorts (et sans casque au N'Ring) n'est pas cool, c'est de l'inconscience totale. Dernier point : en compétition, ce sont les mécanos qui contrôlent la voiture à chaque retour au stand; en trackdays cette responsabilité imcombe à chaque pilote !!! Espérant vous avoir donné quelques recommandations utiles, nous vous souhaitons de magnifiques journées sur circuit; pensez à vous, pensez à vos proches, pensez à vous faire plaisir, avec la meilleure sécurité possible.
EN – We are regularly surprised to see that gentleman drivers who drive GT cars costing tens or hundreds of thousands of euros/dollars are reluctant to invest 2000 to 3000 euros/dollars (*) in a complete and high quality personal equipment offering them safety and comfort. Depending on the car you drive, this amount represents 1 to 2 sets of tires ! Isn't your safety worth 4 or 8 tires ? Driving with a racesuit is not snobbish, driving with shorts (and without helmet at the N'Ring) is not cool, it's just unconsciousness. Last point : in competition, it is the mechanics who check the car every time it comes back to the pits; in trackdays this responsibility falls to each driver !!! Hoping to have given you some useful advices, we wish you very nice trackdays; think about yourself, think about your loved ones and enjoy, with the best possible safety.
DE – Wir sind immer wieder überrascht, dass Gentleman Drivers, die GTs für mehrere zehn- oder hunderttausend Euro/Dollar fahren, nicht bereit sind, 2000 bis 3000 Euros/Dollars (*) in eine umfassende und qualitativ hochwertige persönliche Ausrüstung zu investieren, die ihnen Sicherheit und Komfort bietet. Je nachdem, welches Auto Sie fahren, entspricht dieser Betrag 1 bis 2 Reifensätzen ! Ist Ihre Sicherheit nicht 4 oder 8 Reifen wert ? Mit einem Overall zu fahren ist nicht snobistisch, mit kurzen Hosen (und ohne Helm am N'Ring) zu fahren ist nicht cool, sondern einfach nur rücksichtslos. Ein letzter Punkt : im Rennsport sind es die Mechaniker, die das Auto bei jeder Rückkehr an die Box überprüfen; in Trackdays obliegt diese Verantwortung jedem Fahrer !!! In der Hoffnung, Ihnen einige nützliche Empfehlungen gegeben zu haben, wünschen wir Ihnen sehr schöne Trackdays; denken Sie an sich selbst, denken Sie an Ihre Lieben, denken Sie daran, sich selbst eine Freude zu machen, mit der bestmöglichen Sicherheit.
(*) un peu plus si vous choisissez le haut de gamme mais autour de 1000.- si vous choisissez une entrée de gamme / a little bit more if you choose the top of the range but about 1000.- for first price items / etwas mehr, wenn Sie sich für die Spitzenklasseprodukte entscheiden aber bereits für ca. 1000.- erhältlich
– – – – – – – – – – – –
un grand merci aux partenaires et complices ayant participé à cette rubrique
organisateurs
instructeurs
commissaires
pilotes pro
circuits
Netflix France
Stand21
TCS
a big thank you to partners and accomplices who participated in this section
organizers
coachs
marshals
pro drivers
racetracks
Netflix France
Stand21
TCS
ein großes Dankeschön an Partner und Komplizen, die an dieser Rubrik mitgewirkt haben
Veranstalter
Instruktoren
Streckenmarshals
Profifahrer
Rennstrecken
Netflix France
Stand21
TCS