Calendar
VIDEO
SPA FRANCORCHAMPS 07/2021
On Board Camera – Just for your pleasure…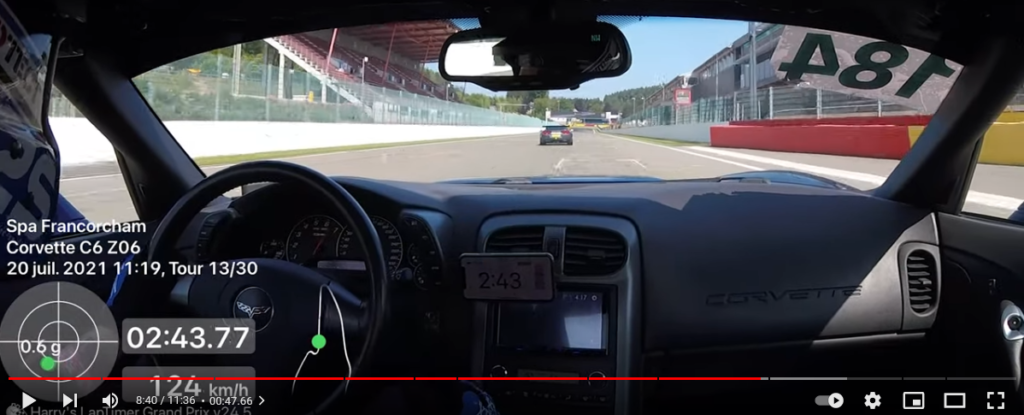 → https://youtu.be/wWf9yb73ETU
The calendar is the heart of our website. In accordance with our objectives, it is focused on the multi-brand trackdays organized for GT drivers/owners who want to ride on the biggest European asphalt racetracks (see the list in the "racetracks" chapter).
So it offers a global, targeted and quick overview of the year, a proven quality of trackdays (we know almost all the mentioned organizers, including the level of the cars and drivers present) and a huge time saving. By clicking below on an event, you have access with one click to the organizer, its journeys and registration forms. NOTE: some circuits (N'schleife, Spa, Dijon, Bresse,…) organize their own trackdays : go to the chapter "circuits", click on the desired circuit and discover directly the proposed dates. We do insert the dates of the circuits that request it.
Anyone can contribute to the enrichment and accuracy of this calendar by sending an additional information to : info@trackdays.events
Last but not least, trackdays.events can not be held responsible for any changes in dates, event cancellations or any input error. The information we receive are constantly checked for correctness and we proceed with a maximum of accuracy and goodwill.
LAST UPDATE : 10/21/2021
500+ DATES INTRODUCED
92'000+ VISITS REGISTRED
hello guys from US, UK, Canada, Australia, Russia, Ukraine, Poland, Netherlands, Sweden, Norway, China, Saudi Arabia, Emirates, Brazil, Lithuania, Japan and so many other English speaking people/countries; welcome to you and thank you for your interest
ARE YOU LOOKING FOR A HOTEL ? -> cf LINKS and HOTELS
MORE INFO -> cf HOME then NEWS

---
PARTNER – EVENT

–
ROSCAR GT CHALLENGE – RACES FOR GENTLEMAN DRIVERS
---
GENERAL OR TARGETED SEARCH
From now you can either scroll the whole calendar from top to bottom, or use the new search filter
–

HOW TO USE THE FILTER
1. initially the filter is not active (country/track and organizer slots are empty/blank, dates are from today to 1 year)
2. choose a track and/or an organizer and/or a date/period -> click on SEARCH -> your selection appears
3. to change the data, change your choices in the respective slots -> click on SEARCH
4. to come back to the whole list, put back the right dates and the 2 slots country/track and organizer on empty/blank
by clicking on the top of each slot, then click on SEARCH -> the complete calendar reappears
–


NOTE


for mobile phones, set to landscape orientation
---